Local Program Fund / Scholarships – Our local program fund allows your AAUW Vero Beach Board of Directors to fund programs that help women and girls in Indian River County. The Scholarships  enable women who have received their AA degree and are going on to a BA, and those for women earning their Licensed Practical Nursing (LPN) degree through the REACH program at the Economic Opportunity Council of Indian River County.   Here's a graphic of the programs we have funded and volunteered for in the past.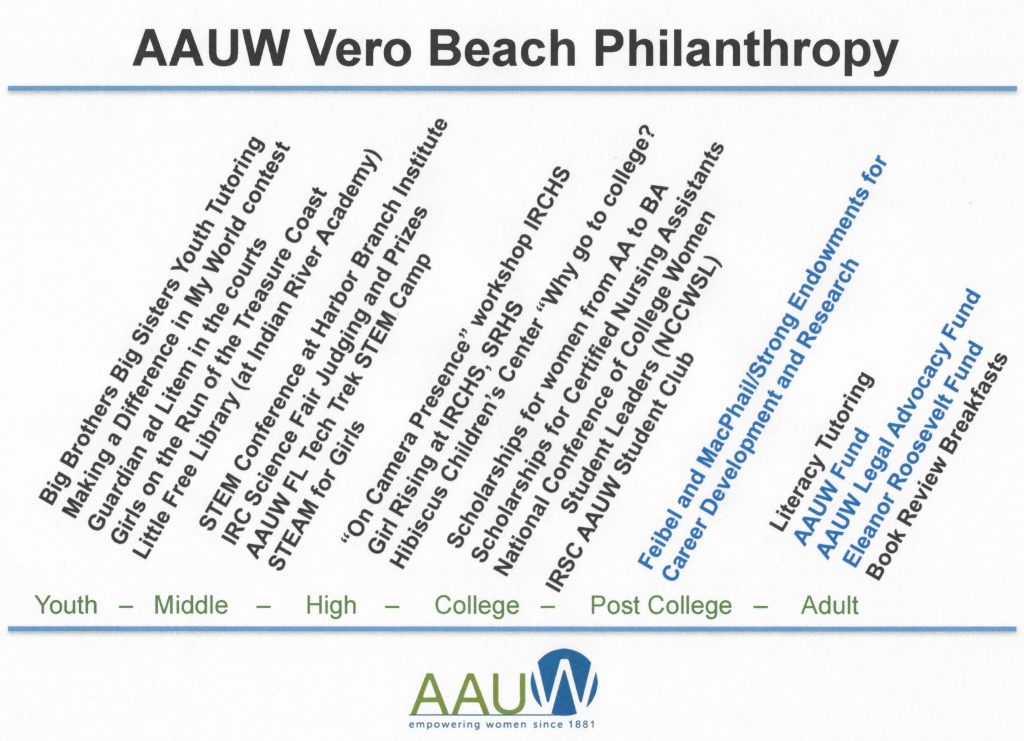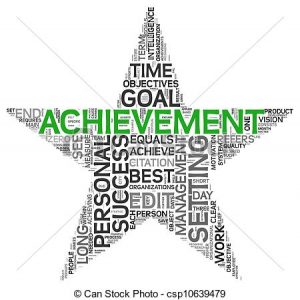 The AAUW Fund is a National general fund for unrestricted gifts, which are used when and where they are most needed. By donating to the National AAUW Fund, you are helping incubate and grow AAUW's highly successful community-based, mission-driven programs, such as Tech Trek and Tech Savvy, Start Smart and Work Smart, the Legal Advocacy Fund, the National Conference for College Women Student Leaders, the AAUW National Convention, research, and other initiatives. In the past, AAUW's national membership dues covered the costs of managing and running mission-based programs, but program costs have risen annually. AAUW national membership dues cover just 30 percent of the funds needed to support the mission-based programs and advocacy efforts that are fundamental to AAUW's ongoing effectiveness.
Amazing Grant Recipients during the Last Ten Years!
Career Development Grants
2017-2018: Marcia Brito seeking MA in Visual Arts at Jacksonville University

2015-2016: Bansi Shah seeking MBA at Harvard University

2013-2014: Anita Pena-Roque seeking MPH in Health and Medical Sciences at the U of South FL

2012-2013: Iniobong Okon seeking MS in Health Services Administration at the U of Central FL

2011-2012: Felecia Theune seeking MS Ed in Education at the University of Miami
2010-2011: Jessica Kennedy seeking MH Sc for Anesthesiologist assistant at Nova SE University
Community Action Grants
2019-2020: (2 years) Josie Bacallao at the Hispanic Unity of Florida, Hollywood, FL

2018-2019: (2 years) Stacey Williams, Institute for Socioecological Research in Puerto Rico
2016-2017: (1 year) Anne Bubriski at the University of Central Florida

2014-2015: (1 year) Alma Venisee at Investing in Our Youth

2009-2010: (2 years) Shelli Siebert for the : Georgia Women of Achievement
2008-2009: (2 years) Judi Woods for Footsteps to the Future, Inc, Ft. Myers, FL